About Us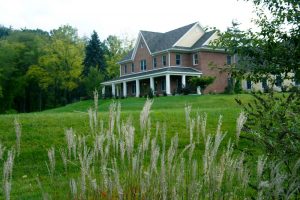 Kennett Square Veterinary Hospital was established in 1989. We enjoyed our first 20 years in the Borough of Kennett Square. When we outgrew our facility we purchased a parcel of land on which we built our dream hospital. We are fortunate to live and work in a beautiful area. Our clients and staff look forward to their visits to our beautiful setting.

It is our goal at Kennett Square Veterinary Hospital to provide the very best veterinary care to your pets as our patients. Our doctors and hospital staff strive to continue their education to bring you the highest quality care available. We also want you and your pets to feel comfortable while in our office.

Our philosophy is to care for all pets as if they were ours. To us, this means we are going to give them the same love, attention, and care as though we were their owner. We are a team of animal lovers here to give our patients the attention and care they deserve.

Here are Kennett Square Veterinary Hospital, we are also here for you! We know that being a pet owner can be challenging and scary. We want to give your pets the lives they deserve. We know the best way to do that is to help you.

So don't be afraid to call us here at (610) 444-6141. We can answer any questions you may have.